One Main Security is your one-stop solution for all your security needs. We provide armed and unarmed private security, vehicle patrol, top-of-the-line security cameras, and alarm installation services to Central Virginia. Our team aims to ensure safety and security in the communities we serve.
The idea for One Main Security initially grew out of the phrase 'One Man Security,' as founder William Anderson had the idea to start a new security company as one man, based on gaps he saw in the community.
Though the idea grew from one man, 'One Main' became the name to convey the strength of security forces that have grown beyond one individual. We are confident that we can be the One Main solution to fit all your security needs.
William was also inspired to start this business as a way for his whole family to work together—father, mother, son, and daughter. The other family members work in various business divisions, including scheduling, booking, security detail, and creative copywriting.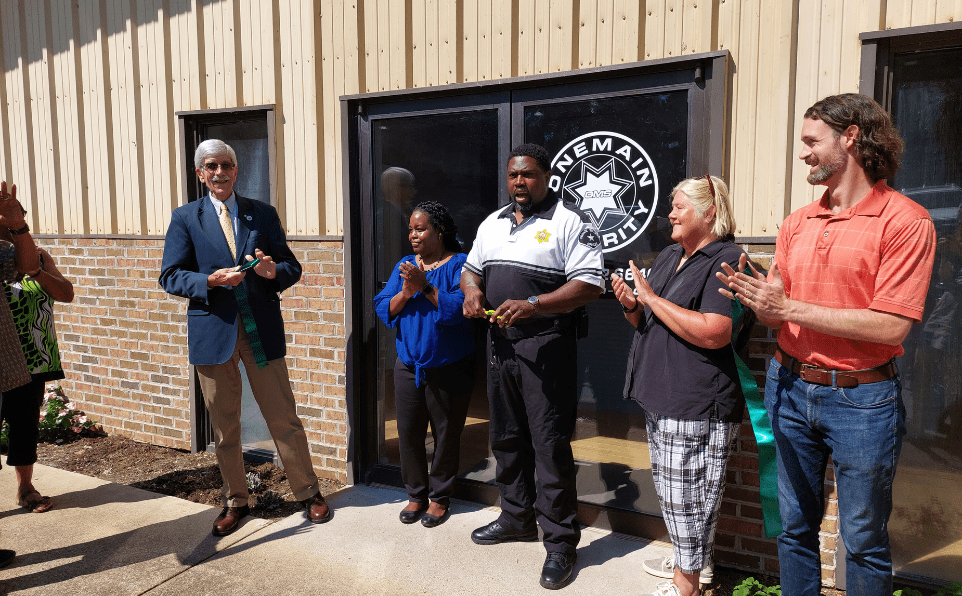 Our motto is to 'Bridge The Gap Between Law Enforcement And Security.' We work closely with our local communities, and our security teams have close relationships with local law enforcement agencies.
This greatly improves communication when we work on jobs together, such as large events and crowd control. It's important for security teams and law enforcement to have good working relationships to ensure safety and efficiency for all.